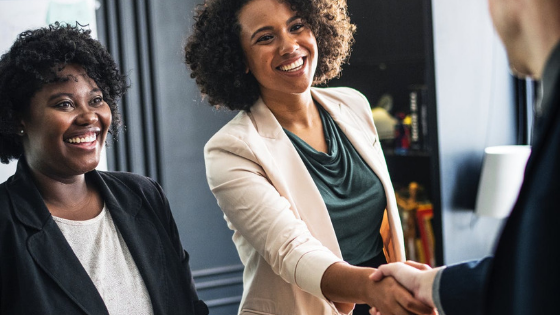 Moving into a new apartment is exciting, but it can also be intimidating. Once you finish unpacking, consider meeting your neighbors. After all, having the ability to form lasting friendships with those who live near you is one of the perks of living in an apartment building. But if you are not naturally outgoing, it can be scary. These tips can help.
5 Ways to Get to Know Your Neighbors
Knock on your immediate neighbors' doors. Introduce yourself to the neighbors immediately around you. Tell them you just moved into the building and wanted to apologize in advance for any additional noise while you set up your apartment. Who knows, in addition to getting to know a few people, they may offer to lend a hand.
Just say hello. One of the best ways to meet people is just by saying, "hi." It can be intimidating to introduce yourself to others, but making the effort is worth it. Tell the person you just moved in and then ask for recommendations about the neighborhood such as the best supermarkets or restaurants in the area.
Take advantage of the amenities. Apartments offer a wide range of amenities which make it easy to meet new people, so use them! Spend an afternoon at the pool, or pop into the game room, clubhouse, or fitness center and there is sure to be a bunch of amazing people who would love to meet you.
Use your pet. If you are lucky enough to have a dog, meeting other dog owners in the community is going to be a snap. Just take your dog out for an hour a day and you are sure to fill your contact list with new friends.
Get involved. Many communities have active clubs or meetings which any resident can join. Check out the bulletin board or the online page for the community, find one that interests you, and attend a meeting. Even if the only "club" in your complex is a "boring" residents' meeting to discuss issues, attend and introduce yourself.
Are you looking for Plano, TX apartments that have it all? Creekside at Legacy offers extensive amenities including two pools, a clubhouse, a 24-hour fitness center, and a game room. Call us today to schedule a showing.