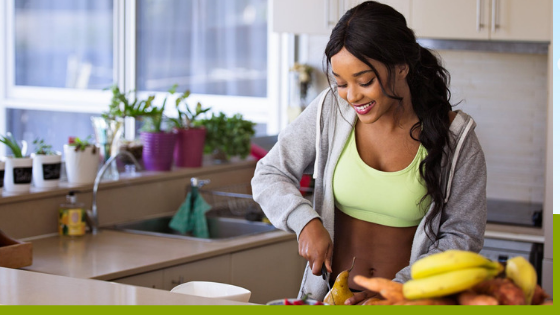 Spring is here and it's time to get healthy! Making small lifestyle changes now can lead to big health improvements in the year to come. The following tips will help you stay happy and healthy this spring and beyond.
1. Get a Walking or Running Partner
Many people resolve to take walks or go for runs on a regular basis, but fail to keep their resolutions over the long term. Walking or running with a partner will help you stay committed to your resolution. Make a standing appointment to walk or run with your partner at least two times per week, or more if you have the time.
2. Plant a Small Garden
Gardening is good for you in many ways. Gardening gives you exposure to sunlight, which is good for your mood and overall health. Gardening is also exercise. If you live in an apartment, start a container garden on your balcony or join a community garden. Even just a short amount of time spent outside will be good for your health and your mood.
3. Start Healthy Food Night
Resolve to try a new healthy recipe at least one night each week. Hopefully, your favorite dishes will make it into your regular rotation of meals. The longer you do this, the easier it will be to cook healthy foods, and the healthier your diet will become overall.
4. Make a Wellness Goal
Make just one wellness goal for the year, and then devise a plan to make that goal happen. For example, you might resolve to lose 5 pounds by the end of the year. Write a plan that outlines the weight-loss activities you plan to engage in to make your goal happen. Set a timeline, then share your goal with a friend. Sharing your goal (and your plan to make it happen) will help you remain accountable.
Join Our Community
Creekside at Legacy is a thriving community. Our outdoor pool and exercise room make it easy to meet your wellness goals. To view our apartments in Plano, contact us to set up an appointment. We welcome new residents!