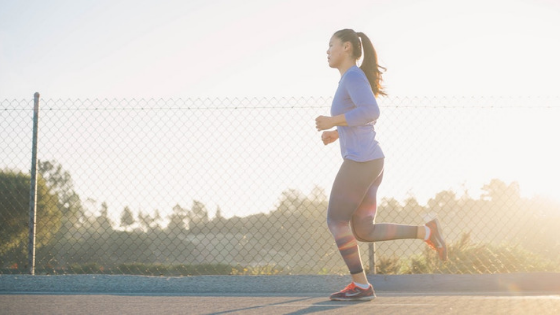 The warm-weather seasons of spring and summer are upon us, and so what better time to get a bit healthy and a bit more toned with some weekly workout sessions? One of the advantages of living at the Creekside of Legacy apartments in Plano, Texas, is the state-of-the-art fitness center. In fact, this workout center was just recently upgraded to include some of the best in cardio and other fitness equipment! So break out the running shoes and take advantage of these key cardio exercises:
3 of the Best Cardio Exercises to Tone Muscles
Elliptical training. Elliptical training is an intense cardio exercise that utilizes the same muscles and general movements as running but with the big advantage of having less impact on one's knees, ankles and heels. In fact, many physical therapists will recommend cardio exercise as an alternative to running or jogging for those who are recovering from an injury, pregnant or have joint issues. You'll find plenty of elliptical machines at the apartment fitness center; for best effect, set the machines to a challenging resistance with a high incline.
Cycling. Cycling is another intensive lower-body exercise that serves as a great alternative to running. Want toned thighs and calves? Then this is the perfect cardio option for you. Whether you prefer riding outside on a traditional bike or prefer zoning out and spinning fast to your favorite playlists inside on an indoor machine, cycling is fun and great for fitness. Just getting started with working out this year? Try a regiment of 30 minutes a day, three to five days a week.
Circuit training. Circuit training combines heart-pumping cardio with light but effective weight-training exercises. Generally, you will want to pick five to 10 cardio and strength training exercises and perform them in quick succession, completing each exercise for 30 to 60 seconds and repeating the whole series three to five times. Good exercises to choose for circuit training include jumping rope, burpees, squats, stair climbing, and jumping jacks.
Uncertain About How to Get Started? Contact Our Staff
If you're just getting into working out after a long hiatus or have never done this type of formal exercise, it's understandable to feel a bit overwhelmed. So if you have questions about the fitness center at our apartments in Plano, feel free to ask! Contact our team today to learn more and set up your muscle toning routine.