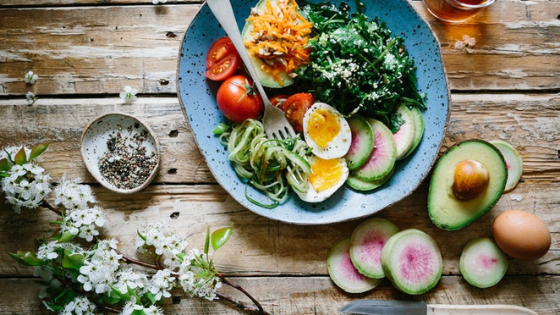 We get it—sometimes you just need to experience the crunch that comes from fast-food chicken tenders or the juicy drip of a burger you know you shouldn't be eating. It happens to the best of the residents who live in our Plano, TX apartments. Fortunately, there are better ways to eat while satisfying those insatiable cravings!
Fried food is OK when eaten in moderation. With this thought in mind, we present to you: the whole-wheat onion ring. Whole-wheat breadcrumbs can be purchased in most organic grocery stores, as well as at many big-chain brands. When mixed in with a little Cajun seasoning, these little bites will tempt your taste buds and give you the crunch you've been searching for. They're also healthier than fast-food options because you're frying them at home in your own olive or canola oil, so they're not exposed to the other elements greasy spoons serve up.
The protein in almonds has the staying power to help you make it through the day. When it's covering one of your favorite bite-sized bits, it's a win-win from all sides. The best part of this recipe is that the author suggests other almond options that are more flavorful than those that are delivered as-is from Mother Nature. When you're feeling a little bold, go for the Wasabi & Soy Sauce blend of almonds, or opt for the Honey Dijon element afforded to you by the folks at Blue Diamond Almonds.
As far as your health is concerned, the worst part about french fries is that they're, well, fried. If you take the frying oils out of the equation and stick them in the oven, potatoes aren't really so much of an enemy after all. This recipe only requires a few potatoes, some oil, and a little love and attention while they crisp up to their optimal potential.
Leave the saturated fats for another day because these tofu tacos can take care of your cravings without causing any guilt. You can easily eat them for dinner and assemble a couple for lunch the following day.
Are you ready to start your summer in a Plano apartment that's filled with plenty of amenities? Stop by Creekside at Legacy and let us show you around!