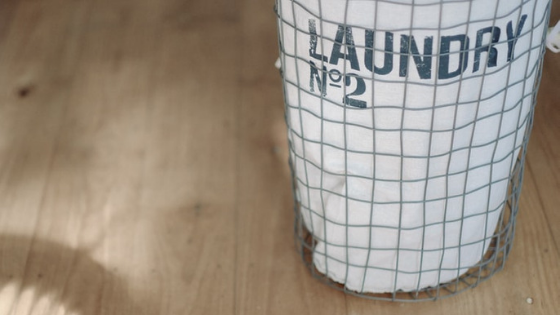 Washing machines are great! Throw your dirty laundry in, add a bit of detergent and 40 minutes later its clean. But using a washing machine for small loads isn't the most ecological choice, and what about when you don't have access to a washing machine? Here is an excellent option to get your clothes clean without needing a washing machine!
An Easy Manual and Ecologically Friendly Way to Wash Your Clothes
Have you ever tried to hand wash clothes in a sink or tub? You probably were not very impressed with the results. Getting stains out of laundry by hand is hard. But fear not. By adding one simple, portable, and inexpensive tool to your washing routine, you will be able to get your clothes amazingly clean. So, what is this unique tool? A plunger.
Yes, a toilet plunger is your secret weapon for hand washing clothes. Of course, you want to use a brand-new plunger.
Start by carefully drilling six evenly spaced 1/8" holes halfway between the bottom top of the rubber portion of the plunger. Or, if you prefer, you can purchase ready-to-go clothes plungers online. Once you have your washing plunger, you are ready.
Put whatever you want to wash into a clean tub. Aim for about a third of a regular load. Make sure your clothes are spread out evenly and don't cover the drain. Fill your bathtub with warm water at least six inches above the clothes. Add a few pinches of powdered detergent. You don't need a lot, and the more you add, the harder it will be to rinse.
Place the plunger on top of the clothing and use both hands to pump up and down. Continue for around three minutes while continuously moving the plunger around. Let the tub drain and then refill with warm water and plunge for another three minutes. Depending on how dirty your clothes are, you may have to repeat more than once.
When the water is free of dirt and suds, wring the clothing out by hand and hang to dry.
Are you looking for apartments in Plano, TX? Creekside at Legacy Apartments is just a short commute to Dallas. Call 866-486-4668 to schedule a tour today!